Southcott Productions
Radio Experience. Content Expertise.


Broadcasters know Chuck Southcott's warm, knowledgeable presentation of the greatest music ever made
by way of his daily network programs as well as the memorable biographies in sound that featured Johnny
Mathis, Henry Mancini, Duke Ellington, Steve Allen, Milton Berle and Nat King Cole. Plus, they know him
from his internationally syndicated weekly show Musical. In fact, the great Peggy Lee gave her last extended
radio interview to Chuck at her home in Bel Air, California.

In his spare time Chuck serves as President of the highly respected Pacific Pioneer Broadcasters as well as Vice President of the World Childhood Leukemia Council and on the AFTRA Los Angeles Board.

Chuck is available for voice talent work. See for yourself the soothing, rich nature of Chuck's voice by sampling his voice over demo. For booking, contact Chuck Southcott 818-368-4938.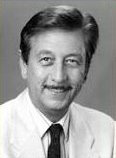 Acknowledged Entertainment Professional
Chuck Southcott has been a dominant force in Los Angeles radio for a quarter of a century. He has been both Program Director and Air Personality at KGIL, KPRZ, KMPC, KJQI, KKJZ and KKLA in Los Angeles and has worked with such stellar talents as Robert W. Morgan, Wink Martindale, Gary Owens, Charlie Tuna, Jim Lange, Sweet Dick