Southcott Productions
Presents an exciting mini library to take your station through every holiday of the year.

Holiday Magic
Now Available!
Experience the wonderful sounds of timeless music, orchestrated by acclaimed radio veteran Chuck Southcott to take you through the entire year.
Bumper Music
Feature Programming
For music stations, and for use as bumper selections for talk radio, this sample gives you the opportunity to hear for yourself quality programming, musical insight, and delightful sounds pieced together in an appealing collection that will keep your listeners engaged and intrigued.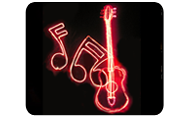 Holiday Magic
Click the link below to play the demo in browser. Or you can right click and choose "save file as" to download the mp3.
Holiday Magic includes programming for all the holidays of the year and provides you with clear evidence that Southcott Productions has the expertise you need to create an element of distinction and class.
Christmas
New Year
Thanksgiving
St. Patty's Day
Patriotic
Easter
Hanukkah
Martin Luther King Jr. Day
Seasons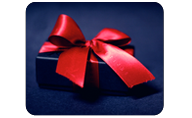 Full Library Available. For information, contact:
Chuck Southcott
Southcott Productions
PO Box 33185
Granada Hills, CA 91394
818-368-4938
Email: info@chucksouthcott.com